June 24, 2010

archive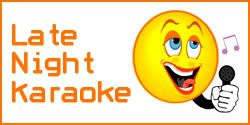 OPEN THREAD
Yes, I am saying it. It needs to be said.
23 And Jesus looked round about, and saith unto his disciples, How hardly shall they that have riches enter into the kingdom of God!

24 And the disciples were astonished at his words. But Jesus answereth again, and saith unto them, Children, how hard is it for them that trust in riches to enter into the kingdom of God!

25 It is easier for a camel to go through the eye of a needle, than for a rich man to enter into the kingdom of God.
Dear BP CEO Tony Hayward, as you ride your Yacht named Bob after receiving your apology from a Texas oil Republican for the inconvenience of being implicated in the deaths of 11 human beings and the worst environmental disaster in US history, I would like to remind you that when Jesus comes back he is going to be VERY, VERY PISSED OFF.
More ranting below the fold
Crossposted at Daily Kos
THE WEEK IN EDITORIAL CARTOONS

This weekly diary takes a look at the past week's important news stories from the perspective of our leading editorial cartoonists (including a few foreign ones) with analysis and commentary added in by me.

When evaluating a cartoon, ask yourself these questions:

1. Does a cartoon add to my existing knowledge base and help crystallize my thinking about the issue depicted?

2. Does the cartoonist have any obvious biases that distort reality?

3. Is the cartoonist reflecting prevailing public opinion or trying to shape it?

The answers will help determine the effectiveness of the cartoonist's message.
:: ::
Jeeves and Wooster
2010 Elections, 2010 World Cup, Afghanistan, British Petroleum, Campaign Contributions, Democratic Party, eKos, Environmental Disaster, financial reform, fossil fuels, Gulf of Mexico, insubordination, J.D. Crowe, Joe Barton, Republican Party, soccer, Stanley McChrystal, Teabaggers, The Week in Editorial Cartoons, Tony Hayward, wingnuts