Once again I have the helm of the good ship Weekend News Digest while our erstwhile Editor-in-Chief, ek hornbeck, is off resting and plotting revenge on NBC for its less than stellar coverage of what looked like a really exciting Winter Olympics.
While the big news story is the earthquake in Chile and the tsunami that it generated, the disaster in Haiti is now being exacerbated by the early arrival of the spring rainy season. The Haitian people and those trying to aid them cannot catch a break. The world cannot lose sight of this continued catastrophe.
Deadly Floods Swamp Haiti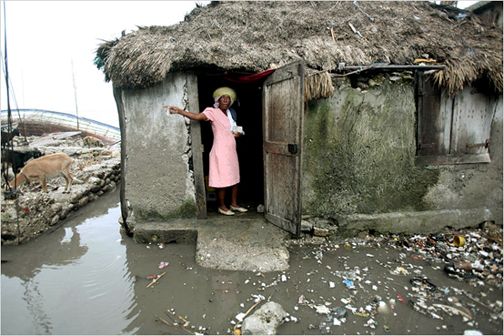 The traditional rainy season has come early to Haiti, bringing with it floods that have killed 11 people in the south-eastern port city of Les Cayes and the surrounding area. The city had not been affected by the devastating January 12th earthquake – which killed 230,000 and left a million people homeless – but its population had swelled recently as survivors moved in from the earthquake-hit areas.
Rain triggers deadly floods in Haiti
The deaths occurred in or near the southeastern port city of Les Cayes which was swamped by more than 1.5m (5ft) of water.

Officials said buildings affected included a hospital and a prison where more than 400 inmates were evacuated.

About a million Haitians are still homeless following January's earthquake which killed up to 230,000 people.

The floods have come several weeks ahead of Haiti's traditional rainy season.

"The situation is grave… whole areas are completely flooded. People have climbed on to the roofs of their homes," local senator Francky Exius told AFP news agency.
Link contains video from the BBC.
A heads up to everyone, some of the links contain videos. I'll put a warning on those links. This is an Open Thread