(midnight. – promoted by ek hornbeck)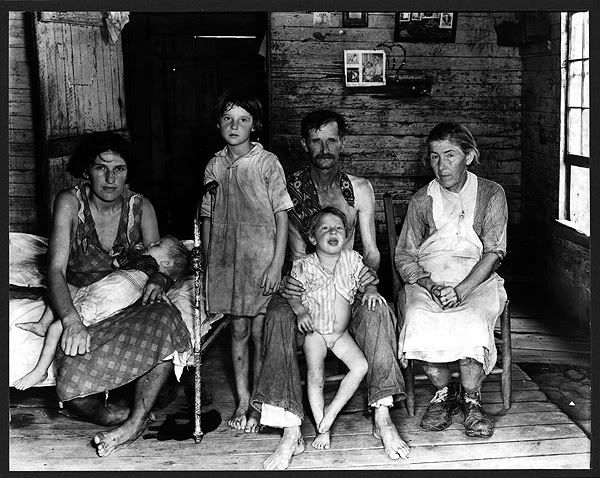 The Original v. Cover offering appears one day early this week, due to an extremely busy weekend schedule ahead. I will try to respond to comments as time allows, but will likely have little time to do so until Sunday evening.  Your patience would be sincerely appreciated.
For most of the songs featured in the six preceding diaries of this series, I was able to narrow down the list of candidates to four or five, however, cannot think of a single version that follows which could justifiably be excluded from the body of this article. Please remember, if you choose to participate in the poll, you can choose more than one favorite.
The featured song this week represents a departure from the previous six diaries, an experiment of sorts.  It was written and first recorded in the 1920s, and since that time, has been performed by numerous artists, a decidedly longer list of covering artists than for the songs spotlighted in the previous six diaries of this series.  This song never reached the Billboard Top 40, as was similarly the case for the Top 100.  That said, if you are a blues fan, even though you might not immediately associate the title of the song with the melody and lyrics, you will likely find that it sounds familiar.
I would be remiss if I didn't extend the credit to RiaD for recommending this song for a diary a few weeks ago, a motion which was enthusiastically seconded by justCal. Their advocacy for this song elevated it above the many others which await inclusion in future diaries.
This week, as well, rather than expounding upon the social cause represented by the song, the emphasis will be upon the perfomers themselves.  The featured artists this week, almost without exception, led remarkable, fascinating, meaningful and and all too often, ultimately tragic lives. For the sake of brevity, I will merely try to include just a small sampling from the intriguing stories associated with these talented musicians, in the hope that at least some of you may become interested in learning more about these talented artists.  As always, wikipedia remains a very useful source of detailed information.
The featured song this week is considered a blues standard, written by Billy Cox in 1923. The lyrics relate the story of a one-time millionaire during Prohibition, reflecting upon the oftentimes ephemeral nature of material wealth, as well as the "friendships" which appear and disappear in direct relation to one's socioeconomic status of the moment.
The featured song this week is "Nobody Knows When You're Down and Out."
Bessie Smith was the first to record and achieve success with this song. She was considered the preeminent female blues singer of the 1920s and 1930s and was referred to as "The Empress of Blues."  
On September 26, 1937, Smith was critically injured in a car accident while traveling along U.S. Route 61 between Memphis, Tennessee, and Clarksdale, Mississippi.  The vehicle, driven by her lover, sideswiped a truck at high speed. Her arm was severely injured, however, a physician who happened upon the scene shortly afterward did not consider her head injuries to be life threatening.  Upon reviewing the details of what followed, one is led to wonder if she might have survived had she been Caucasian. She died on the following morning as a result of her injuries.
The mourners attending her funeral on October 4, 1937 in Philedelphia were thought to range from 7,000 to 10,000 in number. Her estranged husband attempted to block efforts to purchase a gravestone for Ms. Smith, on at least one or two occasions pocketing the money intended to identify her gravesite, which remained unmarked until August 7, 1970.  A tombstone marking her final resting place was paid for by singer Janis Joplin and Juanita Green, who as a child had done housework for Smith.
Bessie Smith (1927)turns in a very nice performance of this song…
Here is the first paragraph of the wikipedia entry for Nina Simone, which explains her life in better detail than can this writer at such a late hour:
Eunice Kathleen Waymon (February 21, 1933 – April 21, 2003), better known by her stage name Nina Simone, was an American singer, songwriter, pianist, arranger, and civil rights activist. Although she disliked being categorized, Simone is most associated with jazz music. Simone originally aspired to become a classical pianist, but her work covers an eclectic variety of musical styles that include classical, jazz, blues, soul, folk, R&B, gospel, and pop. Her vocal style is characterized by intense passion, a loose vibrato, and a slightly androgynous timbre, in part due to her unusually low vocal range which veered between the alto and tenor ranges (occasionally even reaching baritone lows). Also known as The High Priestess of Soul, she paid great attention to the musical expression of emotions. Within one album or concert she could fluctuate between exuberant happiness and tragic melancholy. These fluctuations also characterized her own personality and personal life, worsened by bipolar disorder with which she was diagnosed in the mid-1960s, but was kept secret until after her death in 2003.
Nina Simone (1959)
Sam Cooke's version of this song from his 1964 album, "Live at the Copa" is described in considerable detail in the underlying wikipedia article:  
For decades, Sam Cooke at the Copa was a frustrating record. One of a handful of live albums by any major soul artist of its era, it captured Cooke in excellent voice, and was well-recorded — it just wasn't really a "soul" album, except perhaps in the tamest possible definition of that term. Playing to an upscale, largely white supper-club audience, in a very conservatively run venue where he had previously failed to impress either patrons or the management, Cooke toned down his performance and chose the safest material with which he could still be comfortable. In place of songs like "Feel It," "Bring It On Home to Me," or even "Cupid," which were part of his usual set, he performed numbers like "The Best Things in Life Are Free," "Bill Bailey," and "When I Fall in Love" here. True, his renditions may be the versions of any of those songs that any RB fan will like best, but they always seemed a poor substitute for what's not here — not just the songs that he didn't do, but the intense, sweaty presentation, as much a sermon as a concert, the pounding beat, and the crowd being driven into ever-more frenzied delight. All of that is missing, and for decades fans had to content themselves with the contradiction of a beautifully executed live album featuring what might best be called "Sam Cooke lite" — the release of Live at the Harlem Square Club solved that problem, giving us a real Sam Cooke concert, and one of the great soul albums of all time. In the wake of the latter's release, Sam Cooke at the Copa became much more valuable as a representative of that other side of Cooke's sound and career — juxtaposed with "Twistin' the Night Away" were "Frankie and Johnny," "Try a Little Tenderness," "Tennessee Waltz," "This Little Light of Mine" and his performance of Bob Dylan's "Blowin' in the Wind" (the song that inspired his own "A Change Is Gonna Come"), most of which, if he'd done his usual set, most likely wouldn't exist today in concert versions. By itself, this is still not a representative album, but paired with Live At The Harlem Square Club, it is an irreplaceable document. In June of 2003, Sam Cooke at The Copa was reissued in a brilliant sounding hybrid CD/Super-Audio CD that runs circles around all prior editions of the record. Bruce Eder, All Music Guide
Sam Cooke (Live at the Copa) – 1964
During her teen years, one of Janis Joplin's friends had a record collection that included albums by Bessie Smith and Leadbelly.  She later credited these two artists for her decision to become a singer.  This recording was included as one of seven tracks which were part of an audition by Joplin prior to joining Big Brother & The Holding Company, recorded in either 1964 or 1965.  
Janis Joplin – This is Janis Joplin (1964 or 1965)
Spencer Davis Group – including a very young looking Steve Winwood in footage from the 1966 movie "The Ghost Goes Gear."  Don't let his innocent, fresh scrubbed, adolescent appearance dissuade you from checking out this version. This rendition served as early evidence of the considerable success he was to achieve as his musical career progressed. Some of you may recall from this writer's December 19, 2009 diary, entitled, "Original v. Cover — #4 of a Series" that Winwood performed with Jimi Hendrix when the song "Voodoo Child" was first recorded.
Joshua Daniel White (February 11, 1914–September 5, 1969), was best known as Josh White, and was a legendary American singer, guitarist, songwriter, actor, and civil rights activist.  White also would become the closest African-American friend and confidant to the president of the United States, Franklin D. Roosevelt.  If you have the time, you may want to read more about his remarkable life.
Josh White (1967) – Daughter Judy on vocals, Bill Lee on Bass (Spike Lee's father)
The next cover version was recorded in 1968 and is included in the album "Duane & Greg Allmann", which was released in 1973. Duane Allmann also performed with Eric Clapton in the band, Derek and the Dominoes, which appears later in this diary.
The Allmann Brothers, while visiting relatives in Memphis in 1959, attended a concert featuring B. B. King (whose version appears later in this diary), and were mesmerized by his performance. In 2003, Rolling Stone magazine ranked Duane Allman at #2 in their list of the 100 greatest guitarists of all time, second only to Jimi Hendrix. The sound he was able to achieve with a Gibson Les Paul and a 50-watt Marshall amplifier was named one of the greatest guitar tones of all time by Guitar Player magazine.  
The following excerpt from the relevant wikipedia article highlights the the tragedies that befell the Allmann Brothers Band in 1971, and again in 1972…
Duane Allman was killed in a motorcycle accident only months after the summer release and great initial success of At Fillmore East. While in the west part of Macon on October 29, during a band break from touring and recording, Allman was riding his motorcycle toward an oncoming Sam Hall and Sons construction truck that was turning well in front of him. The truck suddenly stopped in mid-intersection…Allman lost control of his Harley-Davidson motorcycle while trying to swing left, possibly striking the back of the truck or its crane ball. He was thrown from his motorcycle, which landed on him and skidded with him under it, crushing his internal organs. Though he was rushed to the hospital and operated on, he died several hours later, just weeks before his 25th birthday. Allman Brothers Band bass guitarist Berry Oakley died less than 13 months later in a similar motorcycle crash with a city bus, three blocks from the site of Duane Allman's fatal accident. Motorcycle accidents are becoming more and more common place, which is why, if you own a motorcycle, you need to know a good lawyer like those in phoenix who specialise in motorcycle incidents. They can help to correctly identify who is to blame if you feel that it isn't you.
Here is the Greg & Duane Allman's 1968 version for your listening pleasure:
Jose Feliciano's 1969 live recording of this song was included in the album "Live at the London Palladium", #29 on the Billboard Pop Albums chart in 1970.  This album includes some great cover versions of other songs as well, originally performed by The Beatles, Gerry & the Pacemakers, the Mamas & the Papas, and The Doors.  
Jose Feliciano (1969)
Eric Clapton's guitar work is featured in the 1970 album, "Layla and Other Assorted Love Songs."  This album has been hailed as Eric Clapton's greatest musical achievement, peaking at #16 on Billboard's Pop Albums chart and was certified gold by the RIAA.  This album reappeared on the Billboard 200 in 1974 and again in 1977, although it never reached the charts in Great Britain. Two of Rolling Stone magazine's 100 Greatest Guitarists of All Time performed in this album:  Duane Allman, ranked #2 and Eric Clapton, holding down the #4 slot.
From wikipedia:
In 2000, the album was inducted into the Grammy Hall of Fame. In 2003 the TV network VH1 named Layla and Other Assorted Love Songs the 89th greatest album of all time. In 2003, the album was ranked number 115 on Rolling Stone magazine's list of the 500 greatest albums of all time.
Derek & the Dominoes – "Layla and Other Assorted Love Songs" – 1970
Riley B. King, aka B. B. King, needs little introduction, and has been described as perhaps the most successful and respected bluesman alive, not just in the United States, but worldwide as well.  Rolling Stone magazine ranked King at #3 on its list of the "100 Greatest Guitarists of All Time."
This cover version is included in King's 1999 tribute album, "Let the Good Times Roll: The Music of Louis Jordan."  This album consisted entirely of cover versions of songs by the jazz saxophonist and singer Louis Jordan.
Loading ...