September 13, 2009

archive

Burning the Midnight Oil for the Next American Revolution

crossposted from The Hillbilly Report, also available in orange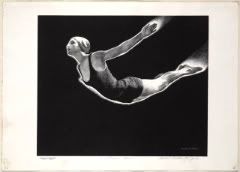 From some online dictionary somewhere:
Robustness is the quality of being able to withstand stresses, pressures, or changes in procedure or circumstance
So: (1) Public Choice
"No Taxation without Representation". Every single person facing an individual mandate must be provided with the choice of a publicly administered plan. Otherwise the government is forcing the citizen to pay without the elected representatives of the citizen controlling the spending.
You want to put a trigger on the public option. Fine, except the exact same trigger applies to the individual mandate.
You want to restrict access to the public option to some smaller group? Fine, except the same restriction applies to the individual mandate.
The system is not politically legitimate if it requires payment to for-profit commercial corporations.
(2) Robust
It cannot be lumbered down with any restrictions not faced by private insurers.
State by state public options? Really? You are really prepared to restrict the corporations to firms with no commercial activity across state lines? If they are free standing state by state public options, it has to be state by state for profit corporations. Oh, not allowing UHC into the exchanges defeats the purpose of lining private pockets at the public expense? Yeah, kind of thought so.