Being a politically aware member of American society is reflected perfectly by a bumpersticker: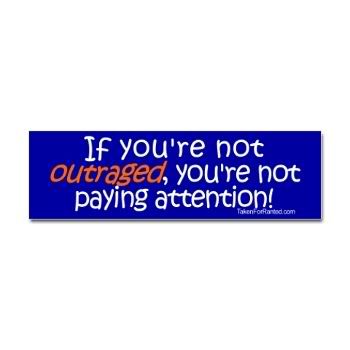 I first became confused at the tender age of nine, watching the Viet Nam war and the protests that accompanied it, outrage quickly followed. It peaked watching coverage of the Police Riot at the Democratic Convention.
Since then….despite frequent breaks, and even a long period of consciously removing myself from politics and as much as possible, American society….my 'condition' has not really changed.