The afternoon session has moved from CSPAN3 to CSPAN.
You can watch the hearing live on CSPAN (Windows Media Player)

or through the committee's Real Player Live Webcast.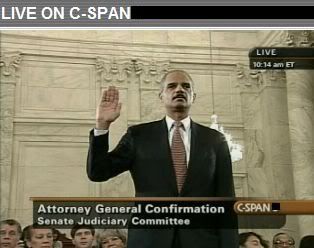 Click image to watch the hearing on CSPAN

… opens in new window …
This page should load faster than the morning thread.