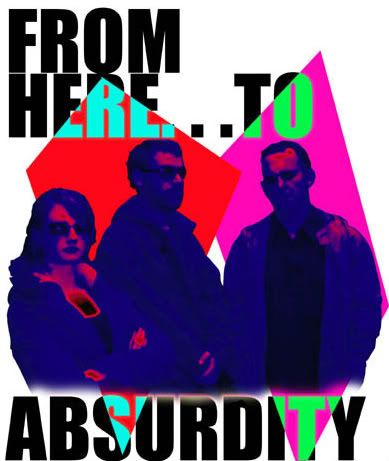 i imagine the word "reality", when used, implies some baseline in agreement or objective consensus. or perhaps some kind of truth in being.
but lately, it seems reality has taken a sharp right turn into the absurd. i think, ladies and gentlemen, that while pink may be the new black, absurdity is the new reality.
it's not just that Hank Paulson wants to push through a plan in which he can make decisions unchecked and unchallenged. or that our army crossed into Pakistan and started shooting or that politicians fly to natural disaster sites, lying about aid. it's not just a war with Iraq based on lies. or the lie of medicare and tax cuts. seriously, there was a time when i could click off all the outrages. but i'm buried in them now. and i can't seem to excavate them all.
but maybe you get my drift. it's the entire fucking package. i keep thinking that, as each new lie enforces absurdity in the great collective reality, there will be a tipping point. when people will take to the streets. or demand a recall of Congress. will this story be absurd enough to get people in the streets?
Older Americans with investments are among the hardest hit by the turmoil in the financial markets and have the least opportunity to recover.
now that. that is absurd, no? why would one of the largest segments of the American population, its baby boomers, not have its wealth stabilized as the first priority of any kind of bail out? why? in what universe does that make sense? in what economy should that be allowed as reality?
perhaps it is absurd to even ask: BUT then who gets the fucking bailout money???????????????????