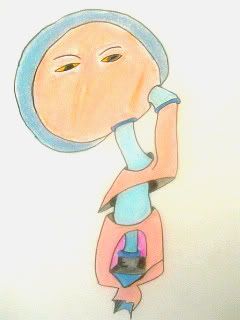 WHAT'S ON THE MENU?

Something fishy was going on in Yamaguchi Prefecture, where a wholesaler was searched on suspicion of passing off fugu pufferfish from China as being homegrown. Probably poisoned them as well.

A canned eel drink called Unagi Nobori (Surging Eel) went on the market as temperatures rose in Japan.

"It's mainly for men who are exhausted by the summer heat," said a spokesman for Japan Tobacco, which produces the beverage. Guess it's too hot for some guys' eels to surge.

At the Ice Cream Expo in Yokohama, some pretty bizarre flavors were rolled out, including ox tongue, sea urchin, eel and horse sashimi. Awesome… two scoops of raw horse, please!

Nobody was laughing when comedian Kenji Tamura held a press conference to apologize for a food-poisoning incident at his yakiniku restaurant in Nagoya. The eatery was shut down after four customers got sick and one was hospitalized following their meals.

A dozen people were taken to the hospital with possible carbon monoxide poisoning caused by an apparent lack of ventilation at a bakery in Osaka.