Cross-ranted from WWL
The Rude Pundit has a nice rude piece up about McStain courting bikers in Sturgis… even offering up his wife for a topless/sometimes bottomless Beauty Pageant.
Hell he coulda entered her in the Sturgis Tractor Pull: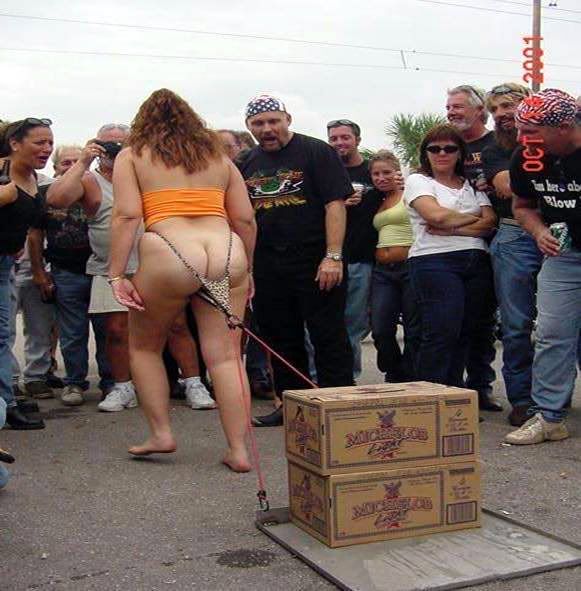 'Sprised he didn't offer her to pull a * train for them. (* that has whole different meaning, ifygmd..) He has no respect for her, none for women generally, you know, we are Cunts who pack on the War Paint.